All people know, if Lars Ulrich is Metallica's proud drummer.
In addition, he is also one of the inventors of Metallica who made the rock band is still solid until now.
However, on 12 July, precisely Wednesday in Detroit, Lars gave his hot seat to a cute girl who was 12 years old!
He was named Kendalynn, one of Metallica's concert visitors who was carried Lars onto the stage to play drums.
He climbed onto the stage before Metallica sang Seek and Destroy.
"We share the stage with the honorable Kendalynn in Detroit!
Watch the video below, broo:Metallica✔@Metallica
We shared the stage with our honorary Fifth Member Kendalynn in Detroit!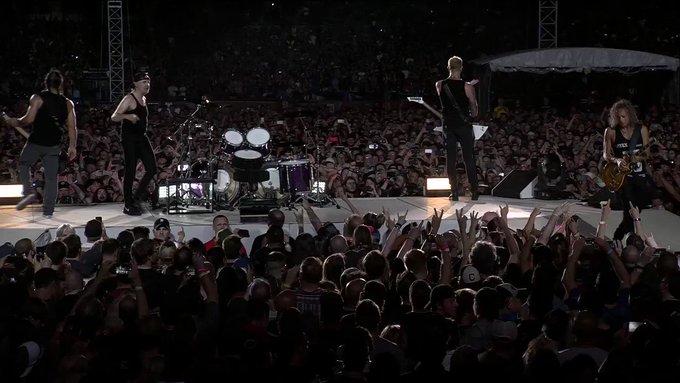 3.514Info dan privasi Iklan Twitter1.075 orang memperbincangkan tentang ini
The father, Angela Ginther, immediately uploaded a tweet saying that he was very grateful to the Metallica personnel who had allowed their son to go onstage with them!
"It is my beloved child! Thank you for the wonderful memories and amazing concerts!" He wrote.